Posted on Monday, January 24, 2022 11:34 AM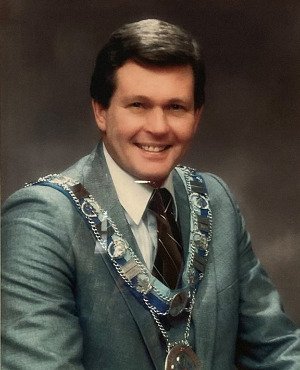 Walter Borthwick, mayor of Wasaga Beach from 1978 to 2003, passed away on Sunday, Jan. 23.
"On behalf of council and town staff, I extend sincere condolences to Walter's wife, Elaine, and the rest of the Borthwick family," Mayor Nina Bifolchi said. "Walter was our town's longest serving mayor and fulfilled his duties during a period of significant growth and evolution of the town. Walter's vision and dedication played a tremendous role in building the community we know today."
Borthwick's interest...
Posted on Friday, January 21, 2022 09:39 AM
The Town of Wasaga Beach has received $226,205 through the Government of Ontario's 2021-2022 Gas Tax Program.
The funding, awarded annually, will go towards Wasaga Beach Transit operations.
"The town is grateful for this assistance from the Government of Ontario. Our transit system continues to provide people with an affordable way to get around our community," Mayor Nina Bifolchi said.
Wasaga Beach Transit operates two routes, seven days per week, from 7 a.m. to 9 p.m. each day.
The transit service...
Posted on Thursday, January 20, 2022 04:09 PM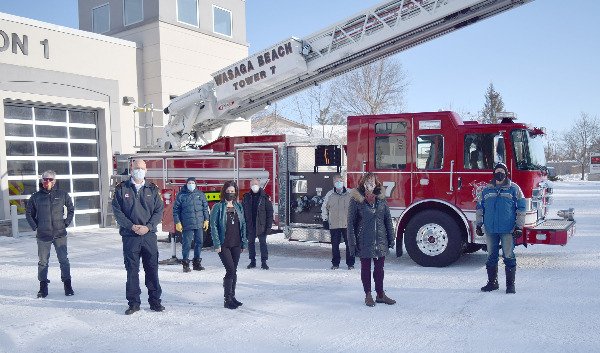 The Wasaga Beach Fire Department has taken possession of its new aerial truck.
"This vehicle replaces a 25-year-old aerial truck at the end of its lifespan and ensures we have the proper resources when providing fire protection for our residents and businesses," fire chief and director of emergency management Mike McWilliam said.
Mayor Nina Bifolchi said the $1.4-million truck represents an important investment in equipment for the department.
"Having a well-equipped fire department that can protect...
Posted on Friday, January 14, 2022 01:11 PM
The 2021 year was a banner one for building and development in the Town of Wasaga Beach, with the municipality setting various new records and continuing a period of strong growth.
"Despite the challenges of the pandemic, builder confidence in Wasaga Beach remained high last year and that is evident through the building activity numbers that we recorded," Mayor Nina Bifolchi said. "Our builders tell us that they see Wasaga Beach as a great place to live, work, and invest, and that is a sentiment...
Posted on Thursday, January 06, 2022 10:57 AM
The Town of Wasaga Beach is happy to share that local resident Mark Ruttan has donated $10,000 to the town's twin-pad arena and library fundraising campaign.
"Mark's generosity is greatly appreciated and on behalf of council and staff I thank him for his sizeable gift," Mayor Nina Bifolchi said.
Ruttan presented the donation to the town on Tuesday, Jan. 4. Mayor Bifolchi accepted the contribution on behalf of the municipality.
In recognition of Ruttan's support, one of the facility's change rooms...