Posted on Sunday, October 09, 2022 09:00 AM
Fire Prevention Week runs Oct. 9 to Oct. 15.
Posted on Thursday, October 06, 2022 11:59 AM
The Town of Wasaga Beach is now accepting applications for municipal grants for 2023.
Applications must be submitted by December 20th, 2022.
Posted on Wednesday, October 05, 2022 11:21 AM
Monday, Councillor David Foster and Historical Advisory Committee chair Lindsay Neale presented Sharon Bloomfield with the 2021 Historical Appreciation Award. They also presented Mike Miller with the 2022 Historical Appreciation Award.
Bloomfield was recognized for her 25 years of volunteering at the Wasaga Beach Archives, where she was the volunteer coordinator. She was also instrumental in the transition of the archives to the new facility at 140 Main St.
Miller was acknowledged for preserving...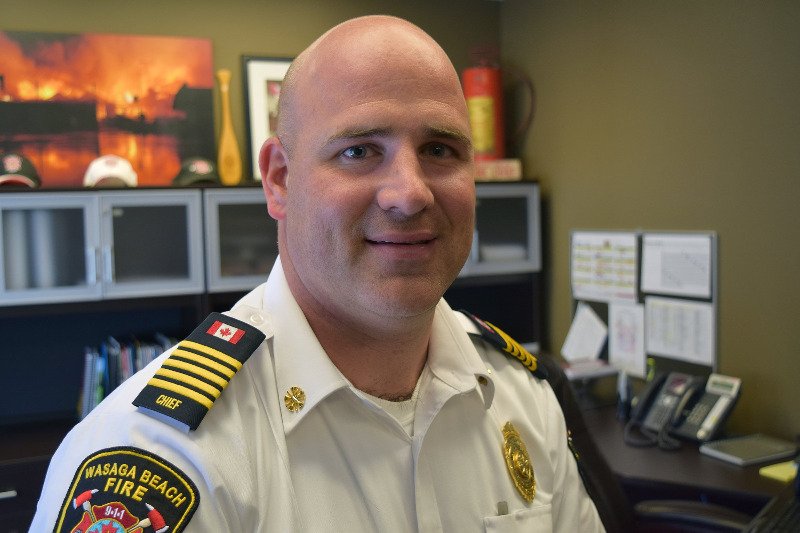 Posted on Wednesday, October 05, 2022 09:14 AM
George Vadeboncoeur, chief administrative officer for the Town of Wasaga Beach, is pleased to announce the appointment of Craig Williams as the municipality's new fire chief and director of emergency management.
Williams, who resides in Wasaga Beach with his family, has served as the town's deputy fire chief since joining the Wasaga Beach Fire Department six years ago. He has also served stints as acting fire chief with the department.
"I am very pleased to see Craig take on this new role with our...
Posted on Tuesday, October 04, 2022 10:44 AM
Voting in the municipal election?
Here are some things you should know.
Our Voter Assistance Help Line is 705-408-1787
You can also e-mail us if you need assistance. E-mail:election@wasagabeach.com
Internet access and voter assistance is available at town hall during business hours (there is limited assistance during advanced voting days and Election Day).
Don't have a voter information letter? Voter registration can be done in person or online atwww.wasagabeach.com/election
Having trouble accessing...