Posted on Thursday, May 12, 2022 02:51 PM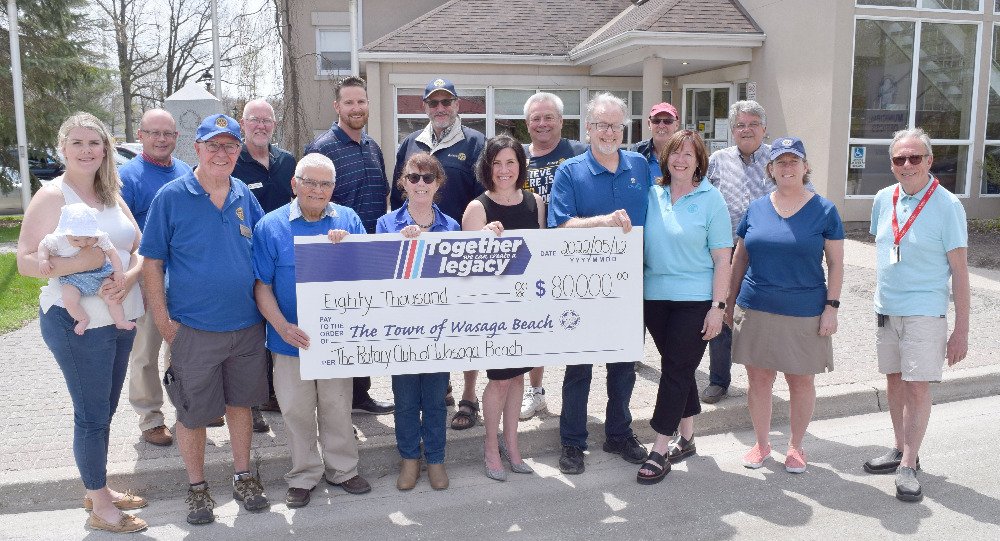 The Town of Wasaga Beach is pleased to announce that the Rotary Club of Wasaga Beach has donated $80,000 to the town's twin-pad arena and library fundraising campaign.
"We are extremely grateful to the club for this very generous contribution to our project," Mayor Nina Bifolchi said. "The Rotary Club has a long-established record of supporting important local causes. The club's investment in our arena and library will touch many lives in the years to come."
In recognition of the donation, the second...
Posted on Thursday, May 12, 2022 11:28 AM
Check out our May update on the twin-pad arena and library building project.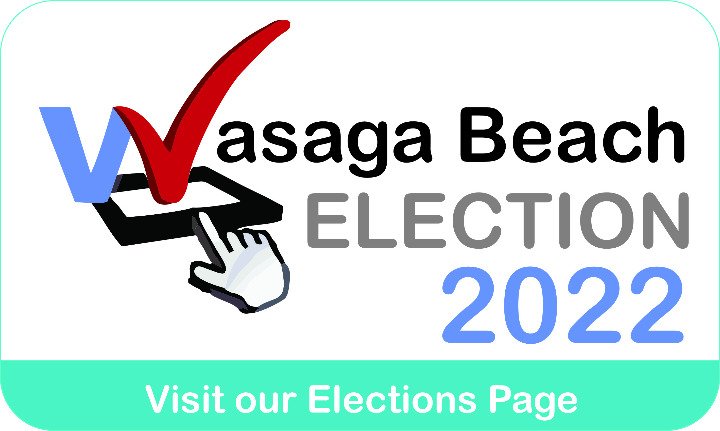 Posted on Wednesday, May 11, 2022 11:20 AM
Posted on Tuesday, May 10, 2022 09:03 AM
Please note that 62nd Street South, at the Mosley Street intersection, will be closed until end of day Friday, May 13 and again from Monday, May 16 up to and including Wednesday, May 18, 2022.
Access to 62nd Street South will be via Robinson Road.
The closure is to facilitate water and sewer service installations.
Posted on Monday, May 09, 2022 04:43 PM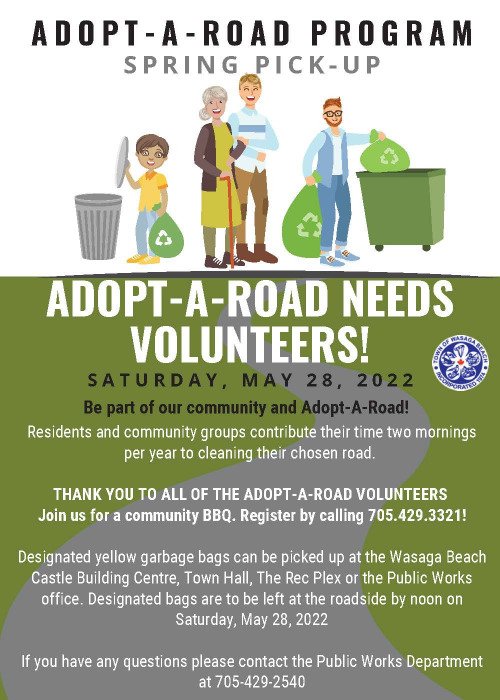 Join us for Adopt-A-Road.
See the poster for details.