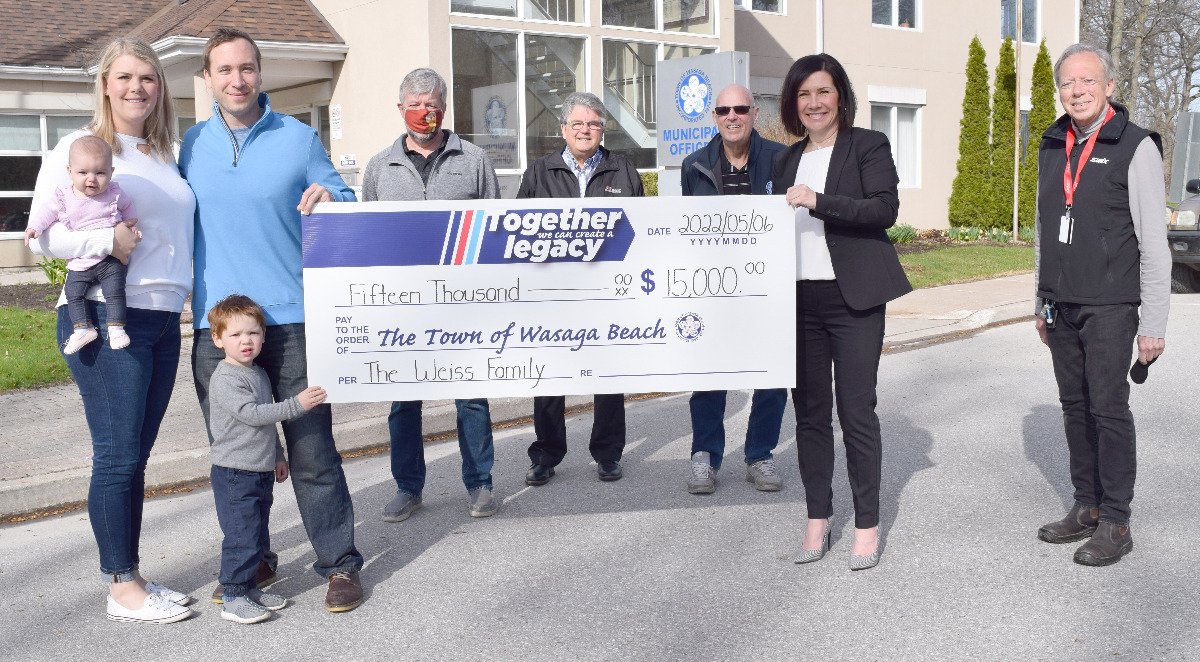 A local family with strong ties to the community has given $15,000 to the twin-pad arena and library project.
"As a family with two young children who will be using the library and arena for years to come, we see the value that a new twin-pad arena and library will be to our community, and we want to support our community as it continues to grow," said Brandon and Melissa Weiss.
The family's donation will go towards the study rooms in the library and include naming recognition.
The couple noted that Melissa's family – the Wells – have a rich history in Wasaga Beach. She and Brandon believe a donation is a great way to recognize their family legacy.
"We are hopeful that our donation will encourage other families to contribute to the project," they said.
Melissa has fond memories of growing up in Wasaga Beach and remembers figure skating at the Wasaga Stars Arena, where her three brothers also played hockey.
As well, her childhood memories involve visiting the Wasaga Beach Public Library, including when it was on 19th Street North.
Brandon has lived in Wasaga Beach since 2001. He was involved as a volunteer with minor hockey for four years, during which time he served as treasurer.
The couple say the new arena and library will play an integral role in community life.
"We are looking forward to seeing our family, extended family, and friends enjoying the new library and arena – playing hockey, learning to skate, and utilizing the community spaces for years to come," they said.
Mayor Nina Bifolchi, on behalf of council, thanked the couple for their generosity.
"This meaningful gift is greatly appreciated and will touch our community for years to come," Mayor Bifolchi said.
Learn more about donation opportunities to the twin-pad arena and library project by visiting our website.
Project background information
In January 2019, town council identified the twin-pad arena and library project as a priority for this term. The Wasaga Stars Arena, built nearly 50 years ago, is at the end of its lifespan. The library, which opened in 1994, is too small to meet the needs of our growing community. A review, including a community consultation process, determined 544 River Rd. W. as the best site for a new 117,669-square-foot joint-use facility. When the new complex opens in the summer of 2023, it will include two NHL-size ice surfaces, an indoor walking track, a modern library with proper program space and meeting rooms. The town is funding the $59-million investment through reserves, long-term financing, and community donations.