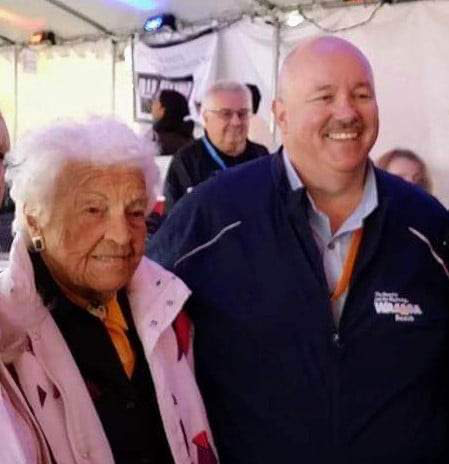 The Town of Wasaga Beach is saddened to learn of the passing of iconic former Mayor of Mississauga, Hazel McCallion. Hazel McCallion served the City of Mississauga as Mayor for 36 years, from November 1978 to November 2014. Since leaving office, she has taken on roles with the University of Toronto, Sheridan College, The Greater Toronto Airports Authority, Ontario Women's Hockey Association and the Ontario Government. In 1979, McCallion led the largest peacetime evacuation in Canadian history following the Mississauga train derailment. Mayor McCallion was successful in 12 straight municipal elections where, in here later years, she never put up a sign, never campaigned, never accepted donations and managed to secure over 90% support from her residents. While Mayor, she tripled the population of Mississauga and kept the City debt free. She was appointed to the Order of Canada in 2005 and was runner up as World Mayor in 2005.
Wasaga Beach has enjoyed close connections with Mississauga over the years, including the Mississauga and Wasaga Beach Blues Festival. In 2014, Mayor Brian Smith had an opportunity to meet with Mayor McCallion at the Blues Festival in Port Credit. "It was a personal and political highlight for me to meet such an icon", said Smith. "As a new Mayor, she shared some of her wisdom with me that I treasure to this day. She was not afraid to fight for what was right and to ensure that her community was treated fairly. While a force of nature, "Hurricane Hazel" always treated everyone with respect and dignity. Mayor McCallion was a transformational figure in local, regional, provincial and Canadian politics and leaves a lasting legacy that will not be forgotten."
As a sign of mourning and remembrance, flags at Town offices will fly at half-staff.