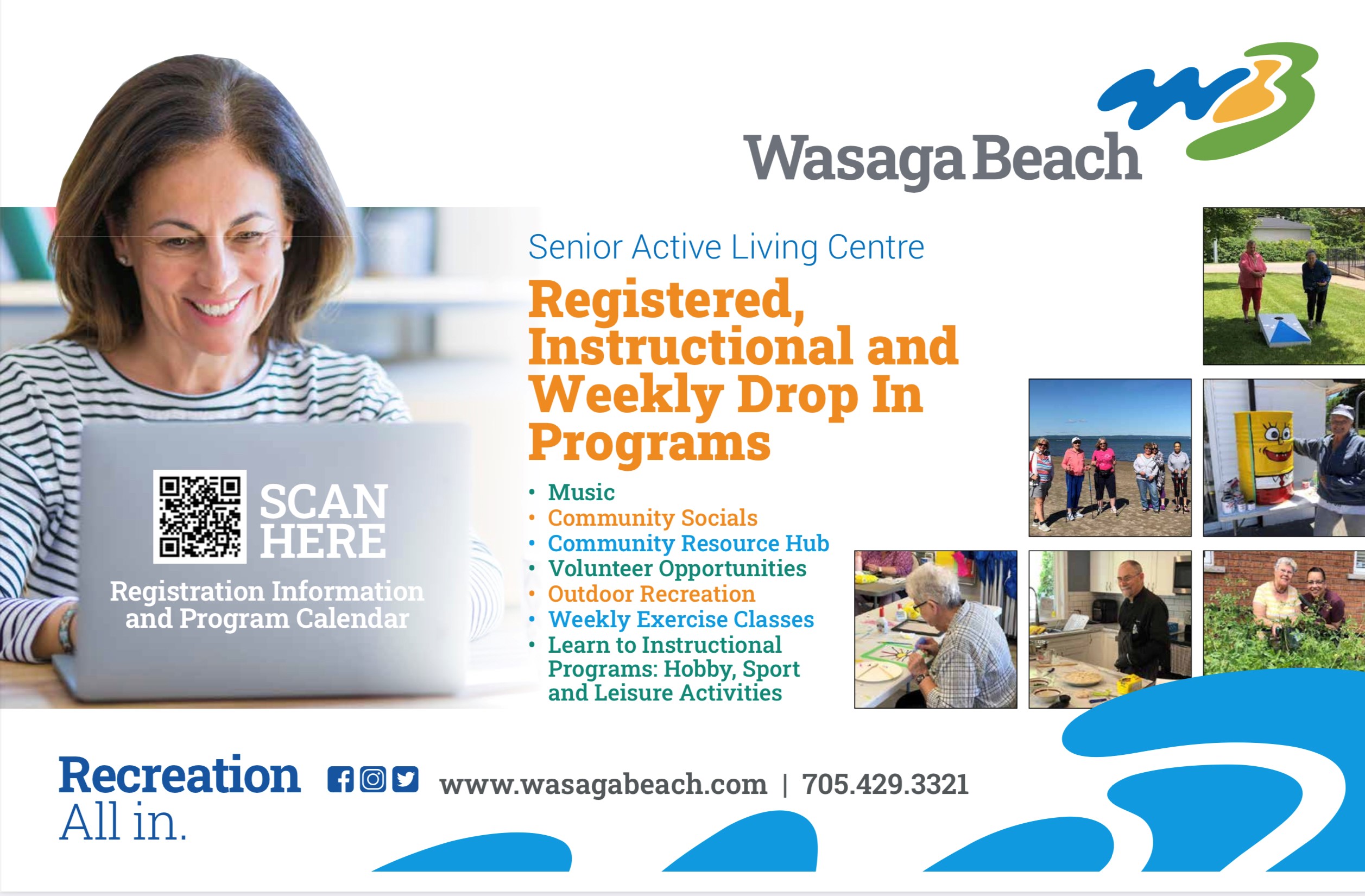 Senior Active Living Centre - 1621 Mosley Street
50+ FREE Social Space to "Connect with your Community"
Social Walking Club - Mondays 9:30 am - 10:30 am

Looking for someone to walk with? Meet outside the Active Living Centre (White building)every Monday 9:30 am. Gentle Social Walks will include Trails, Beach and Parks. *Group does not walk in rain. Poles or no poles, come and walk with us!
V.O.N. Canada Classes - Partnership

Registration is done directly with V.O.N. CALL 705-355-2200
SMART Exercise Class - Monday, Friday 1:00 pm (425 River Road West - Stars Arena Recreation Hall)
*Healthy Aging Series - Last Monday of the month 1:00 pm (1621 Mosley st) *No registration required

Jan. 30 Exercise, Posture and Staying in a healthy
Feb. 27th Importance of sleep on your health
March. 27th Keeping a Brain Healthy
Music Jam - Tuesdays 1:00 pm - 3:00 pm

NEW - Ukulele Meet up - Tuesday 1:30 pm -2:30 pm
Bring your own guitar/ukulele and join in our weekly sessions at 1621 Mosley st. Basic knowledge of instrument required, great opportunity to expand your song list and to play music and learn with others.
Hobby Lobby - Thursday 1:00 pm - 3:00 pm

Hobby Lobby Group works together on various projects - wool, wood, clay, paint, knit, stitch, craft create.... very social group.

Wednesday Social Chats and Games - Wednesday 1:00 pm - 3:00 pm
Weekly social, have a coffee, chat with friends, play a game, catch up on all the happenings in Wasaga Beach. Want to play a game? Join in on the game of the week, try the weekly wordle, puzzle, dominos, scrabble, ping pong....
In 2023 we will be learning to game on - the Nintendo Switch "Sports" game!

Community Soup-er Mondays - Last Monday of each month - Oakview Centre (1724 Mosley St)
The last Monday of each month we join together to host a Community Soup-er meal program. This volunteer facilitated program offers social opportunity for participants to eat family style and meet other community members for conversation and make new friends.
11:00-11:30 am - Gather, social
11:30-12:30 pm - Soup is served
Cost: Free will offering