There are many services available for seniors but where to look? The links and information below should assist in simplifying this for you.
---
211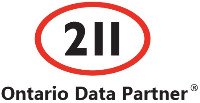 211 Ontario Help Seniors Find Community Supports and Financial Assistance
---
Ontario government
Information on resources available for seniors in Ontario, including tax credits, health, caregiving, housing, driving and staying safe.
A Guide to programs and services for seniors in Ontario
---
Government of Canada
There are a variety of programs and services available from the Government of Canada, to help you ensure your later years are safe and secure.
---
Canadian Safety Council
As we grow older we can face many difficulties. The Canada Safety Council provides safety tips to help in the aging process, and what seniors can do to reduce the risks and make their home free of safety hazards.
---
Public Health Agency of Canada
The Safe Living Guide: A Guide to Home Safety for Seniors
---
Heart and Stroke
Visit Heart and Stroke Foundation to learn the importance of maintaining a healthy blood pressure.
---
Canadian Society for Exercise Physiology (CSEP)
The Canadian Physical Activity Guidelines can help with planning your activities.
---
Canada's Food Guide
Following Canada's Food Guide will help you maintain energy levels and prevent chronic illness and disease.
---
Alzheimer's Society of Canada
Traditionally people associate Alzheimer's disease with aging but this is not a normal part of aging, and it is irreversible.
Learn more about the facts of this disease from the Alzheimer Society of Canada website.
---
Transportation