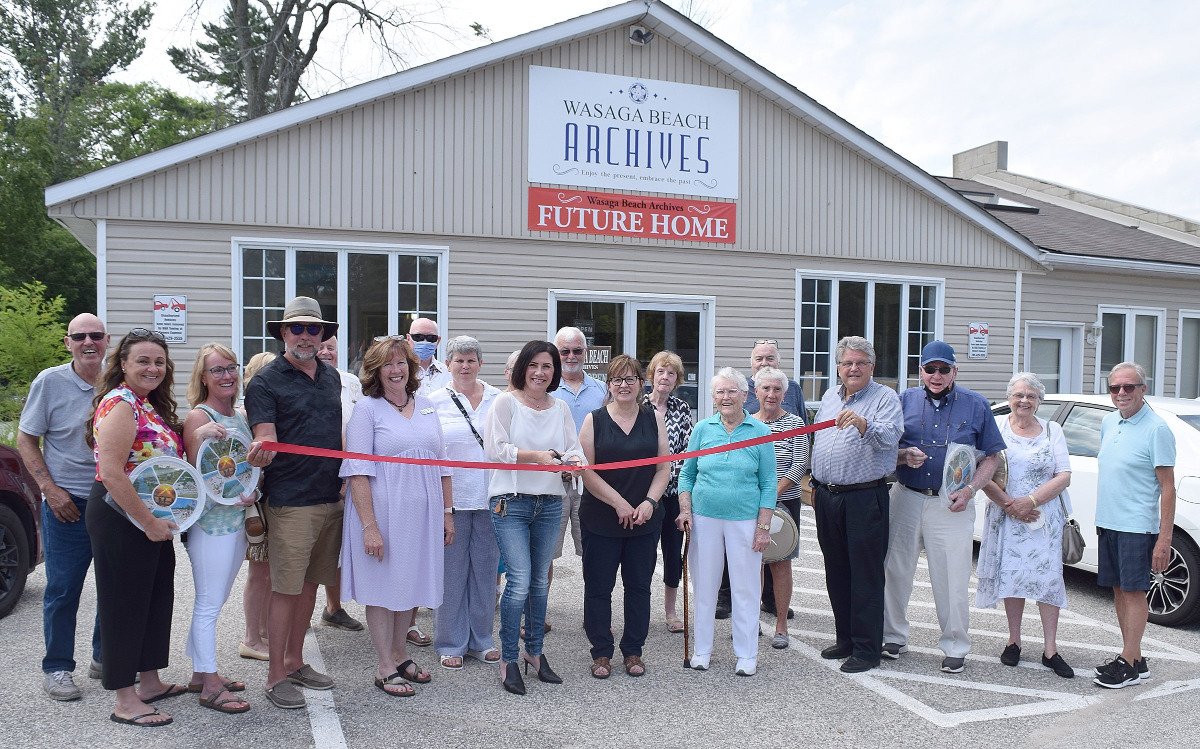 Today, town council, staff, volunteers, and members of the public celebrated the grand opening of the new Wasaga Beach Archives.
Located at 140 Main St., in a commercial building the town purchased, the space is home to more than a dozen exhibits on the history of Wasaga Beach.
"We are excited to open this new facility for the public. It is important we have a space like this to tell our community's stories," Mayor Nina Bifolchi said. "On behalf of council, I thank our staff and volunteers for helping make today possible and we recognize the many people who have donated items of significance to the archives."
For several years, the archives operated from a small room at the Wasaga Beach Public Library. The new 2,250-square-foot home allows the town to better display artifacts. Through exhibits at the archives, the town aims to build pride in the community, one of council's priorities this term.
"Each display tells an important part of our heritage," Mary Watson, town archivist, said. "Learning about the collection is a great way to better understand Wasaga Beach."
Darlene Martin, archives coordinator, encourages residents and visitors to explore the archives.
"Wasaga Beach has a rich history and now we can better share that with people. We have a tremendous collection of photographs, memorabilia and much more, including a cannonball from the War of 1812. Please make a point to drop in and visit with us," she said.
The archives is open Monday to Thursday from noon to 4 p.m.