Gypsy Moths
The European Gypsy Moth is a non-native invasive insect.
Gypsy Moths are found primarily in the Maritime provinces, Quebec, and Ontario.
The insects were brought to North America in the 1860s, initially established in Massachusetts. By 1969, the moths arrived in Ontario.
Gypsy Moth populations are cyclical and experts say that populations surge every seven to 10 years.
The Town of Wasaga Beach does not spray for Gypsy Moths nor are there plans to introduce such a program.
However, there are several resources available to help residents manage these unwanted creatures.
The Town of Wasaga Beach encourages residents to review the available information.
The Ontario Ministry of Natural Resources and Forestry (MNRF) has competed mapping showing areas with European Gypsy Moth defoliation in 2020. The MNRF mapping illustrates a general outbreak across many areas of the province. 2020 mapping is available here: MNRF 2020 European Gypsy Moth Defoliation Map
---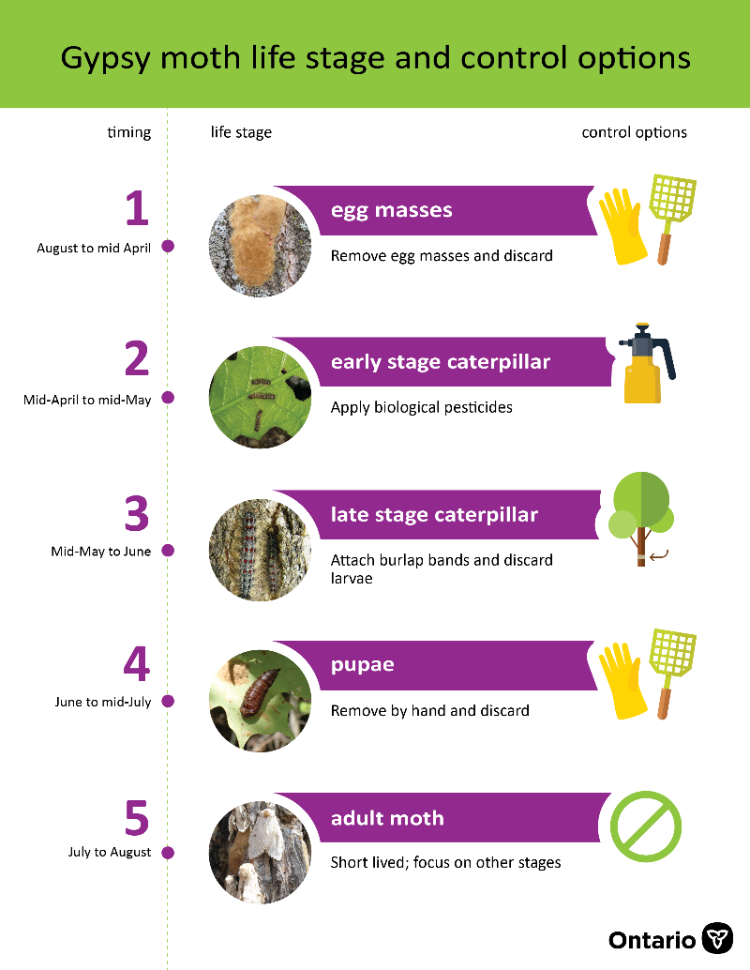 ​